Has your child ever used a public washroom and been unable to reach the sink to wash their hands? One of the biggest nuisances with commercial washrooms today is the inaccessibility for young children. Most washrooms are designed for adults and teens but mostly forget about smaller children. That is where Klimbo comes in.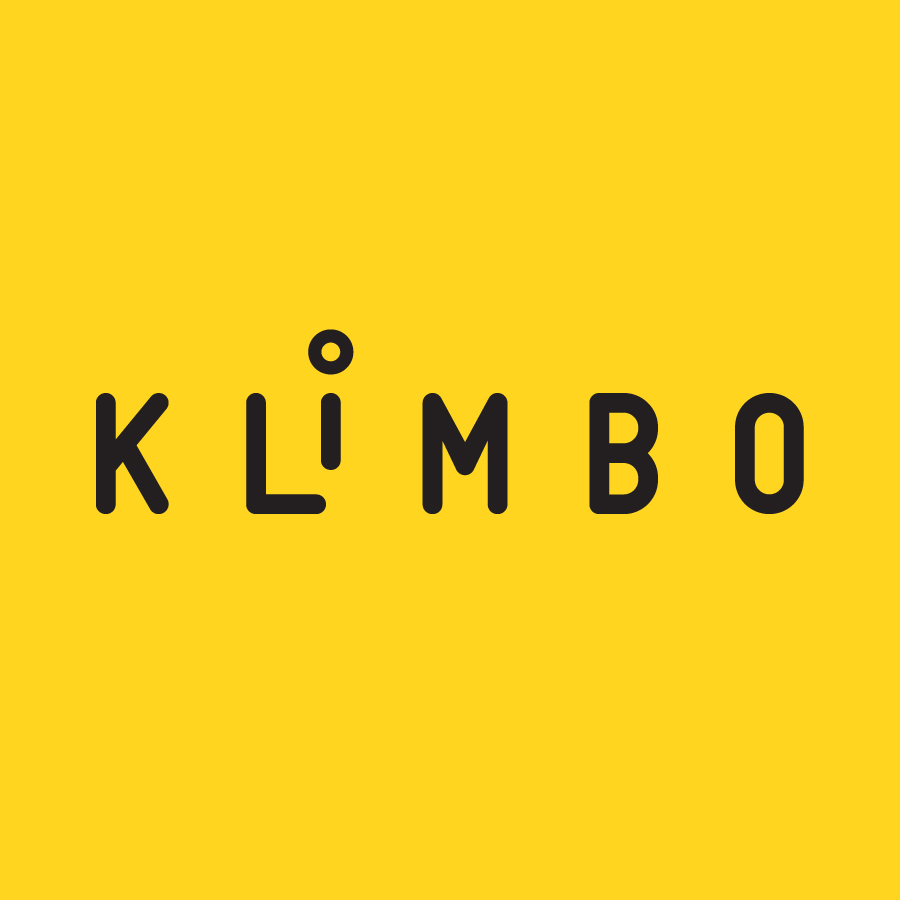 About Klimbo
Klimbo is a new Canadian product released in 2016 that solves all of your young ones accessibility needs. Klimbo is incredibly strong and is able to hold up to 800 lbs!, more than enough for even the biggest of children. This retractable step is incredibly easy to use and gives children independence in public restrooms. Klimbo is a product with a concern for young families, promotes hand hygiene and, consequently, public health.
Safety Benefits
Klimbo is incredibly sturdy and safe for its small users. It's free from pinch points and sharp edges and its imbedded adhesive tread is made from recycled tires. Even when the step is wet, you can be confident that Klimbo will keep children safe with its slip-resistant grip. As stated above, Klimbo is one of the strongest step available for children with a capable weight limit of 800 lbs. Klimbo is even strong enough to hold multiple adults!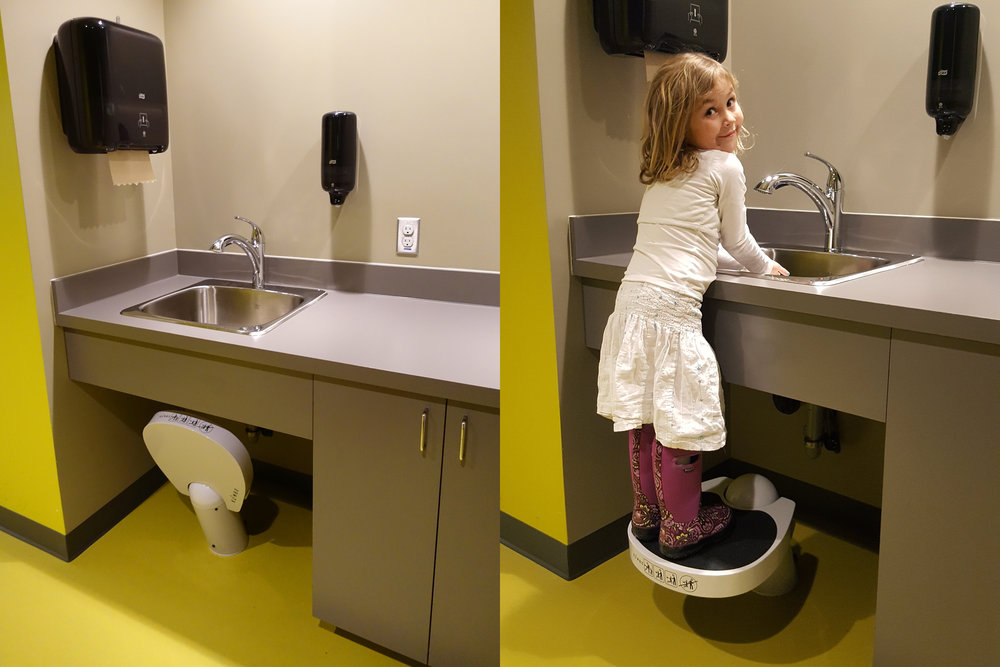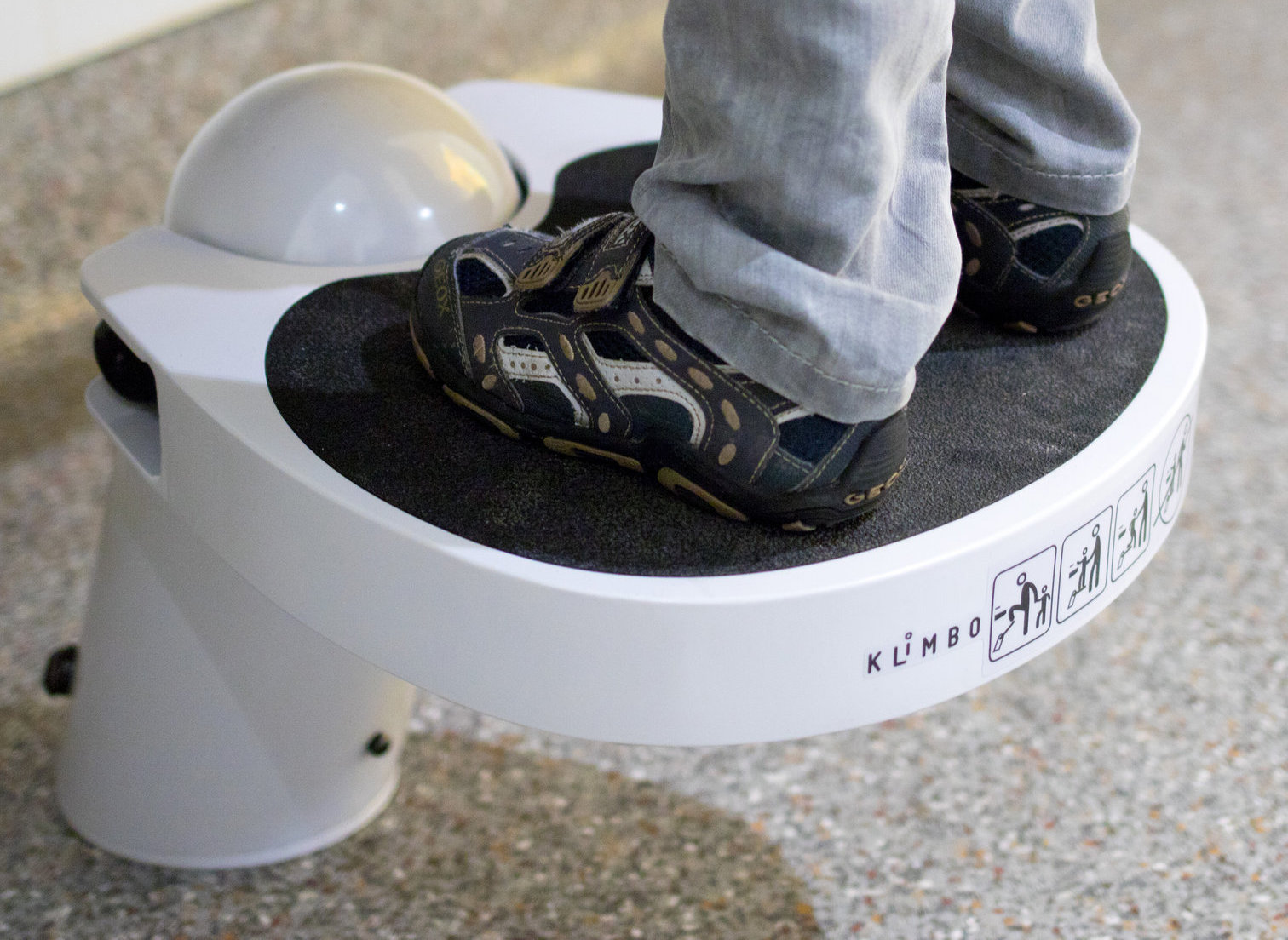 Options & Removal
Klimbo is the creation of a team of designers, architects and engineers. It has 190 available colours and finishes that is able to match any washroom decor. Worried about theft? Not with Klimbo. The concealed anchors make theft almost impossible for potential thieves. The body is fastened to the floor and is easily removable in the case of renovation or for access to plumbing. Klimbo can be easily installed in any washroom, even those waiting to be renovated. Speciality Product Hardware (SPH) have officially partnered with Klimbo and are their first and only distributor.