Commercial Hand Dryer
Products
Specialty Product Hardware (SPH) is Ontario's Leading Supplier and Distributor of Commercial Hand Dryers throughout ontario including Toronto, GTA, Barrie, Ottawa, Hamilton, Niagara Falls, London and more. SPH Canada Commercial Hand Dryers have it all: rugged engineering, innovated product specifications, incredible durability, premium design, and a wide variety of colours and finishes to match any commercial design. 
Our Commercial Hand Dryer Products are engineered to stand the test of time exceeding specific requirements to provide a valuable, premium quality product for a great, economical price.
Ontario Commercial Hand Dryer Suppliers
The Most Comprehensive Selection of
Commercial Hand Dryers in Canada!
Specialty Product Hardware Ltd. is not your typical Canadian Hand Dryer Supplier & Distributor. Our sales staff come from a range of background such as product engineering, manufacturing, fabrication, sales, and construction, which allows us to provide you with the best commercial washroom product service throughout Ontario. Our Expert Commercial Washroom Product Team, has the technical and practical experience and know-how to get you the commercial washroom product you need – when you need it! We provide a simple and streamlined ordering process to get you the hand dryer product faster than the competition, which can be a lengthy and stressful wait during a construction project. 
Just need a single commercial hand dryer – no worries! Our sales staff is more than happy to provide a hand getting you the best product for your budget. The 
Our Commercial Hand Dryers are Perfect for:
We are Ontario's Favorite
Hand Dryer Product Suppliers!
We'll help you find the
right product
When it comes to finding the right product for your commercial washroom needs, we understand that it can be stressful. We are here to work with you to find exactly the right fit for your project – zero worries, zero stress – just results.
Looking to get a Quote on your Project?
When it comes to finding the right Commercial Hand Dryer for your project needs, we understand that it can be stressful. We are here to work with you to find exactly the right fit for your project – zero worries, zero stress – just results.
Commercial Hand Dryers, Electric Hand Dryers, Auto Hand Dryers and more
From North America's Most Specified & Leading
Commercial Hand Dryer Brands
Toronto | GTA | Barrie | Hamilton | Niagara Falls | London | Vaughan | Mississauga | Brampton | Pickering | Newmarket | Ottawa | Sudbury
Looking for quality Commercial Hand Dryer Products? Look NO Further! We sell various models of commercial hand dryers including Automatic Hand Dryers, Manual Hand Dryers, Electric Hand Dryers, ADA / AODA Compliant Hand Dryers. Hand Dryers by great brands including Dyson, Xlerator, Frost, and more. 
Let Us Help You with all of your Commercial Hand Dryer Requirements!
Commercial Washroom Hand Dryer Product Suppliers in Ontario
Specialty Product Hardware has complete commercial washroom product solutions for a wide range of Commercial, Educational, Institutional or Hospitality projects for General Contractors, Architects, and Private Clients. At Specialty Product Hardware, we specialize in the Supply of Commercial Hand Dryers, Electric Hand Dryers, Automatic Hand Dryers, and much more! With our large inventory, it allows us to get you the commercial washroom product when you need them, drastically reducing the industry-standard lead times. Our conveniently located showroom is open to the public and all construction professionals to visit and see the inventory in-person. 
Featured Commercial Hand Dryer Products & Brands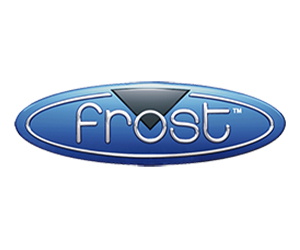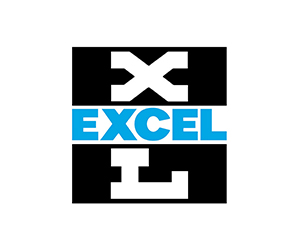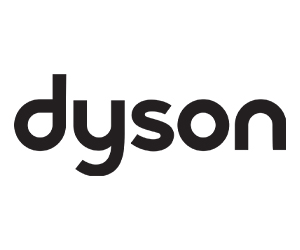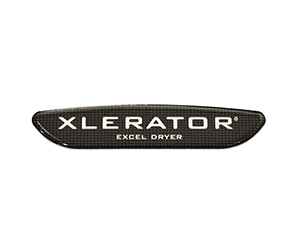 Excel Xlerator
High-Speed Automatic Hand Dryer
The XLERATOR is the original, patented, high-speed, energy-efficient hand dryer. Facilities around the world use XLERATOR to save time, money and the environment while creating a cleaner, more hygienic restroom. The Xlerator High Speed Hand Dryer by Excel has a one piece, durable cover and utilizes a high-velocity air stream and contoured nozzle to quickly dry hands in under 12 seconds on average. This surface-mounted, hard-wired hand dryer meets several GreenSpec standards, is certified by Greener Product LLC, endorsed by the Green Restaurant Association, and earns Leadership in Energy and Environmental Design (LEED) credits with the Green Building Certification Institute. The Excel Xlerator Hand Dryer measures 12-11/16 x 11-3/4 x 6-11/16 inches (H x W x D).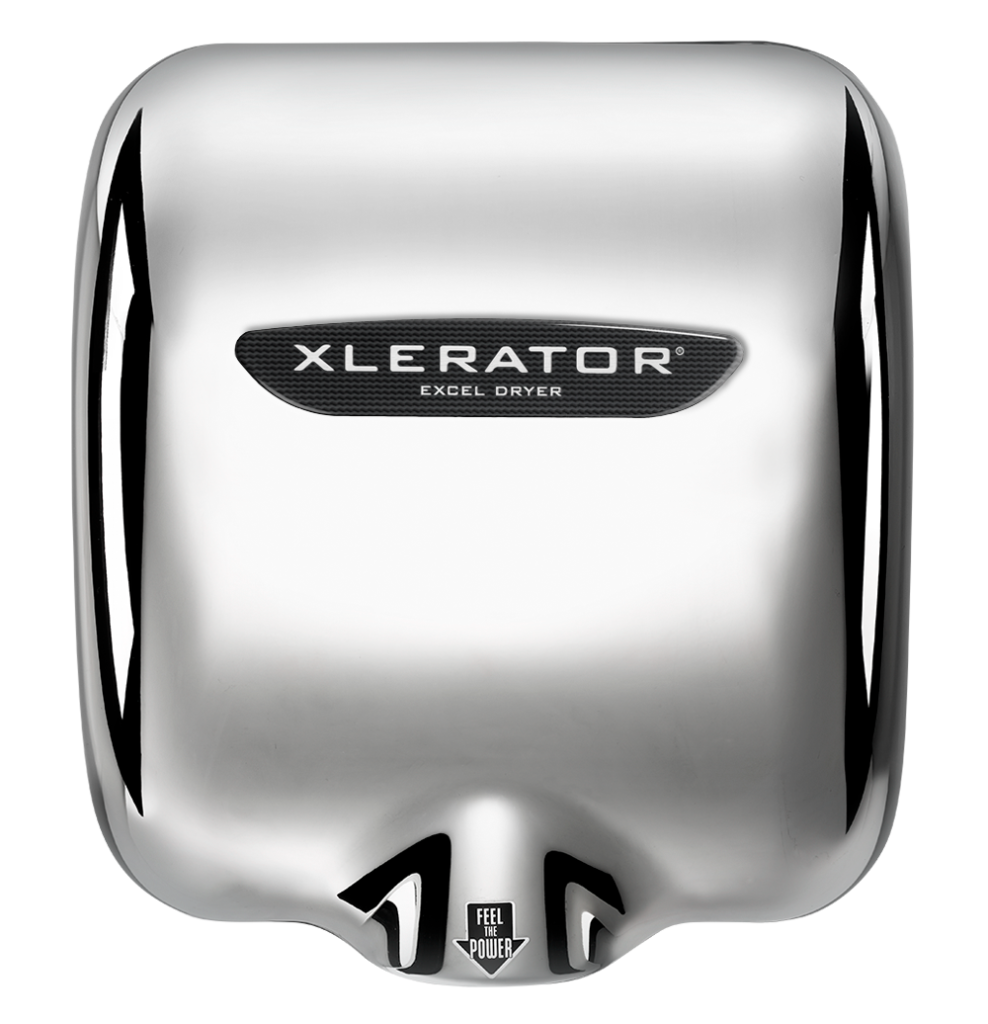 Dyson Airblade V
Automatic Hand Dryer
Dyson Airblade V Hand Dryer now 30% quieter., with the reprogrammed Dyson digital motor V4 and Hepa filter. Dries hands with cleaner air in 12 seconds. The Dyson warranty is not valid for any residential applications as ALL Dyson products are warrantied for commercial use only.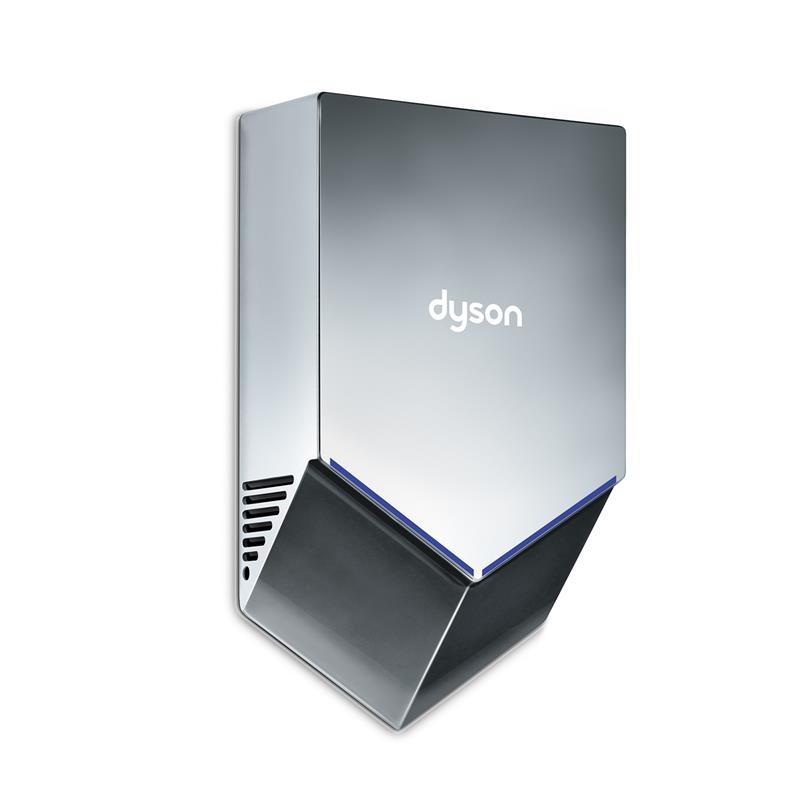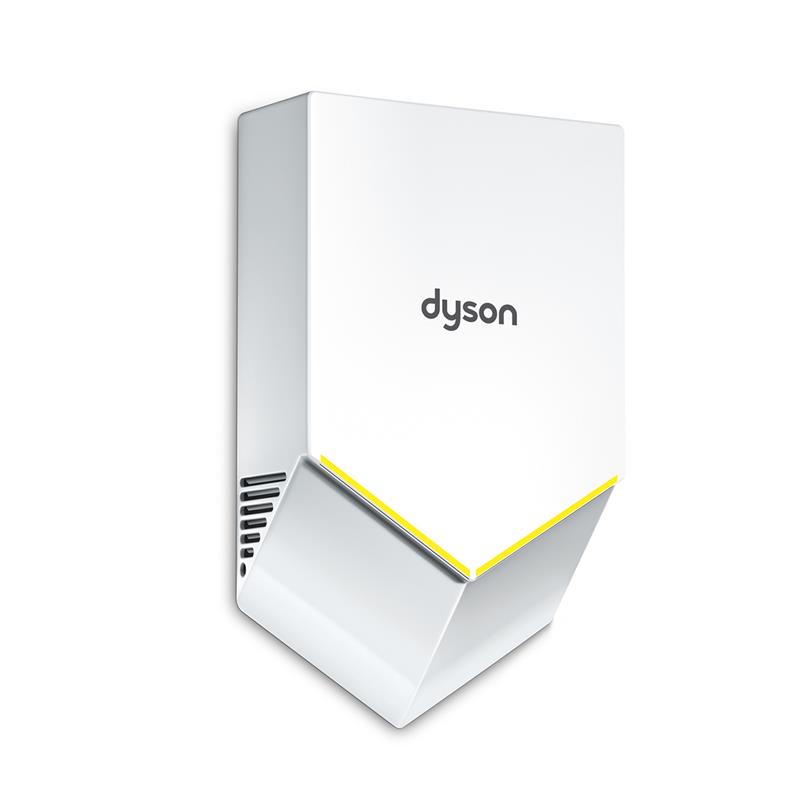 10 second Dry Time

80% Less Energy Than Conventional Hand Dryers

95% Cost Savings Vs. Paper Towels

Made In USA Certified®

5-Year Limited Warranty

GREENSPEC® Listed and Helps Qualify for several LEED®credits

A Hygienic Hand Drying Solution

Over a Decade of Proven Performance
BUY NOW  |  MOST POPULAR SELECTION
WE SHIP THROUGHOUT CANADA