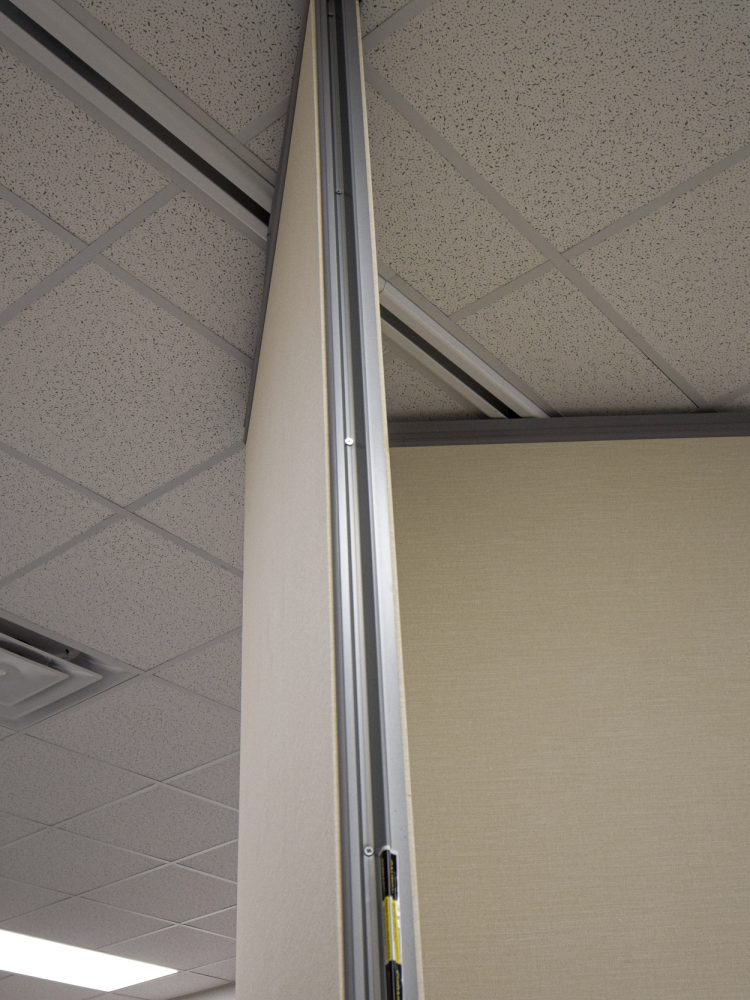 Folspire Construction reached out to us in search of a innovative solution for their client (Anointed Chapel). They had a space set aside for a boardroom and a youth school. They required the ability to have two meetings at the same time or to operate two classrooms at the same time. It was also critical for them to be able to have one huge conference space if needed, all while guaranteeing that there was no sound transmission from one room to the next.
Kwik-Wall's 2030 Paired Panel Operable Partition system was the solution. The product provided the Client with a 50 STC acoustical rating, preventing sound from travelling from room to room while two classrooms or two meetings were taking place at the same time. They like how quick and simple the system is to put up, as well as how easy it is to fold down and store.
Want to see the same results on your next project?