Moodwall P5 Glass Partition System
Specialty Product Hardware (SPH) is Ontario's Leading Supplier and Installer of Architectectural Glass Partitions and Glazed Wall System Products. Need to get the most out of your office design? Adaptable modular wall systems like moodwall P5 are the answer. Created to maximize your design, moodwall P5 is composed of flexible modules of framed glass panels and solid panels. Multiple fascia options allow for limitless design possibilities. moodwall P5 is the ultimate architectural demountable wall solution by providing versatility for the modern office.
MOODwall P5 Architectural Glass Partition Systems

MODULAR GLASS WALL SYSTEMS FOR FUNCTIONALITY & ELEGANCE.
Commercial Glass Partition Suppliers in Ontario
Sure, the Moodwall design is sturdy. But that means nothing without a great and knowledgable team. With our top-to-bottom approach, our experts collaborate with you to find the perfect balance of function and beauty — and then we see it through with smooth installation.

Moodwall P5 has multiple fascia options to allow for many design possibilities. You can blend glass with solid panels or try combinations of horizontal and vertical lines for your walls.

Composed of independent modules, moodwall P5 is designed to maximize the creativity and flexibility of every space. This intelligent design allows for a beautifully finished installation with clean lines.

The modern office is always transforming. To facilitate evolution, moodwall P5's independent fascia modules can be switched out at any time. No need to remove adjacent parts and sections.

Thanks to adjustable levelers, P5 can be installed in nearly any application, with even the greatest floor and ceiling deviations. Maximized adjustability means adapting to uneven flooring is never an issue.

moodwall's team has a wealth of experience in the glass walls industry. We help you avoid the common mistakes we see time and again that either reduce performance, increase costs or create delays.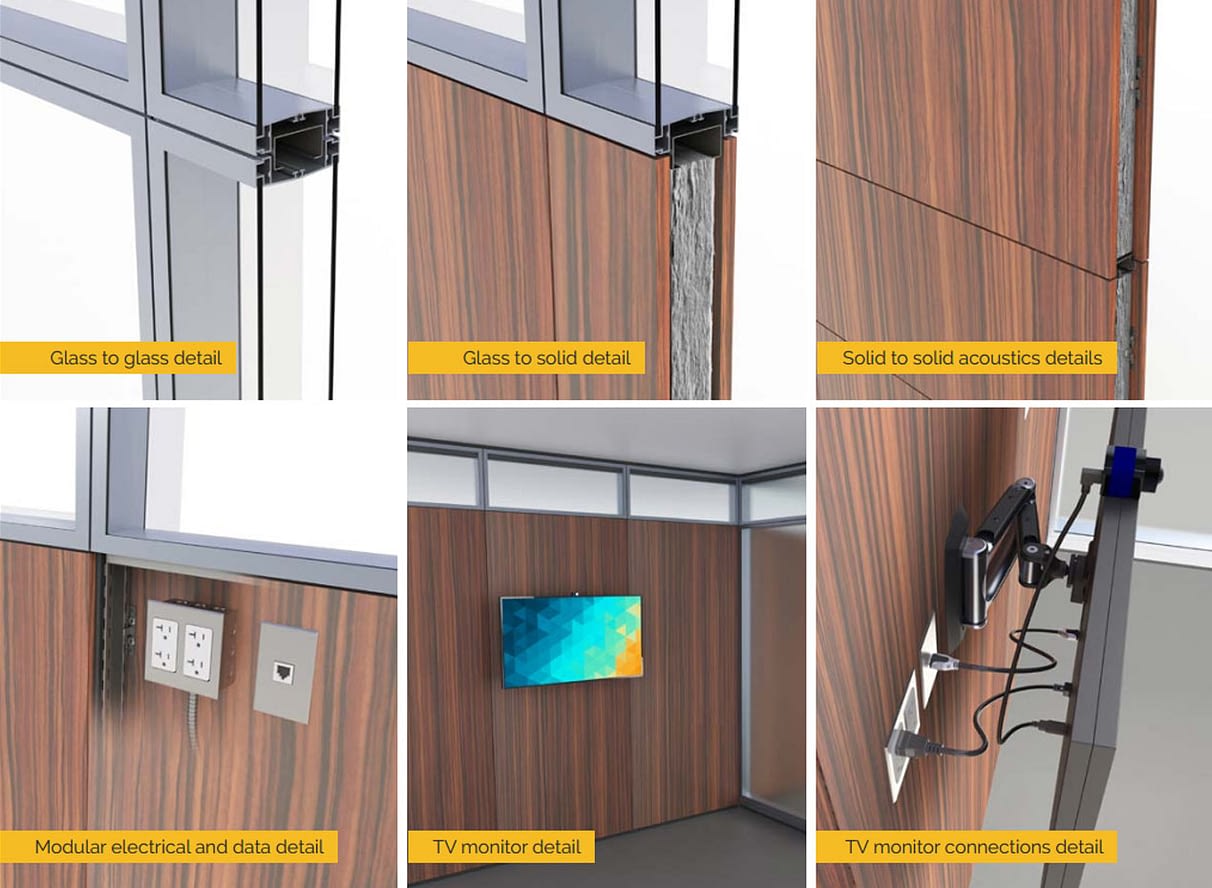 Moodwall P5 Glass Wall Systems
Let Us Help You with all of your Architectural Glass or
Glazing Partition System Requirements!
Request a quote on our Architectural Demountable Walls for your project.