Moodwall P4 Glass Partition System
Specialty Product Hardware (SPH) is Ontario's Leading Supplier and Installer of Architectectural Glass Partitions and Glazed Wall System Products. Looking to control office noise? You need acoustic interior walls like the Moodwall P4 Glass Partition Systems! Moodwall P4 Partition System strikes the perfect balance between perfect acoustics and transparency. With optional single or double glazing, frameless glass and structural aluminum come together to create an exceptional architectural glass wall system. This is a glass wall system that provides remarkable clarity and industry leading acoustics for the contemporary office.
MOODwall P4 Architectural Glass Partition Systems

ACOUSTIC GLASS OFFICE WALLS FOR TOTAL PRIVACY & CLARITY.
Architectural Glass Partition Suppliers in Ontario
Sure, the Moodwall P4 Architectural Glazed Wall design is sturdy. But that means nothing without a great and knowledgeable team. With our top-to-bottom approach, our experts collaborate with you to find the perfect balance of function and beauty — and then we see it through with smooth installation. It's becoming increasingly important to enhance speech privacy and control noise in today's work environments. Acoustic excellence is built into the genes of the Moodwall P4 Glass Partition System. Designed and engineered in Canada, our office systems enhance concentration for all workspace needs.
Your space needs to work for all five senses. Walls with advanced acoustic technology ensure that the workspace is peaceful and productive. Moodwall P4 achieves that without compromising beauty.

Moodwall P4 elevates the glass partition system with an unmatched elegance. While staying minimalist and adaptable, the P4 is designed and customized to add awe-inspiring beauty to professional spaces.

Trying to push boundaries? Moodwall P4 helps you challenge the traditions of demountable wall systems. With two glass panes in each glass partition, this wall offers you more opportunities for customization.

Moodwall grows with you. Moodwall demountable walls keep pace with the evolution of your workspaces. We know nothing is permanent, so we made it easy to modify your wall systems to adapt to new needs.

moodwall's team has a wealth of experience in the glass walls industry. We help you avoid the common mistakes we see time and again that either reduce performance, increase costs or create delays.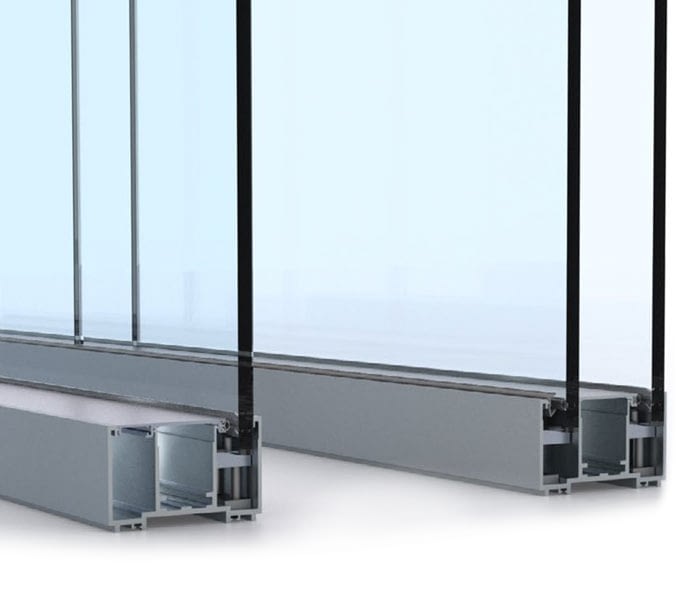 Moodwall P4 Architectural Glass Wall Systems
Let Us Help You with all of your Architectural Glass or
Glazing Partition System Requirements!
Request a quote on our glass demountable walls for your project.